Dangerously Hot Weather During A.I.
Ten days ago when we started the heifer protocol for A.I. we were experiencing below-normal temps that were forecast to continue for about 30 days. Well the weathermen were wrong!
Today's A.I. day and there's a dangerous heat/humidity combination out there – going up to a feels-like temp of 108 degrees! Knowing a couple of days beforehand what weather we'd be dealing with, we purchased a canopy to cover the A.I. Tech during his hours of work in the chute.
Ranch life, gotta love it!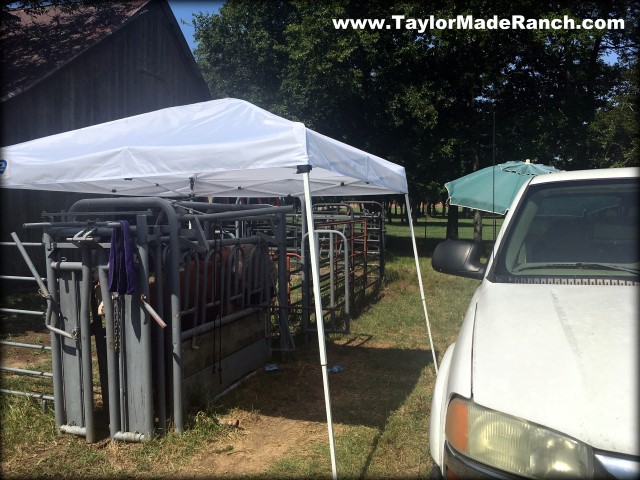 We're using Churchill Red Bull for the Hereford sire. He's got impressive stats – calving ease +7.1, low birthweight -.4
We're also using a Silvy Angus sire – SA David Harris 138 so a couple of these heifers can calve pure F1 Black Baldy calves. Calving ease +13 and birthweight is -.8
Our A.I. protocol includes a double A.I. session for each heifer 6-8 hours apart. So tonight we'll bring them through the chute again and increase our odds of a positive pregnancy.
Y'all stay safe out there!