We Love What We DO!
We are a small cattle operation in NE Texas raising and selling quality registered polled Herefords.  Our herd sires are chosen for their calving-ease qualities and our dams and retained heifers are chosen for temperament and mothering abilities.  This helps us build a quality herd and we love what we do for a living!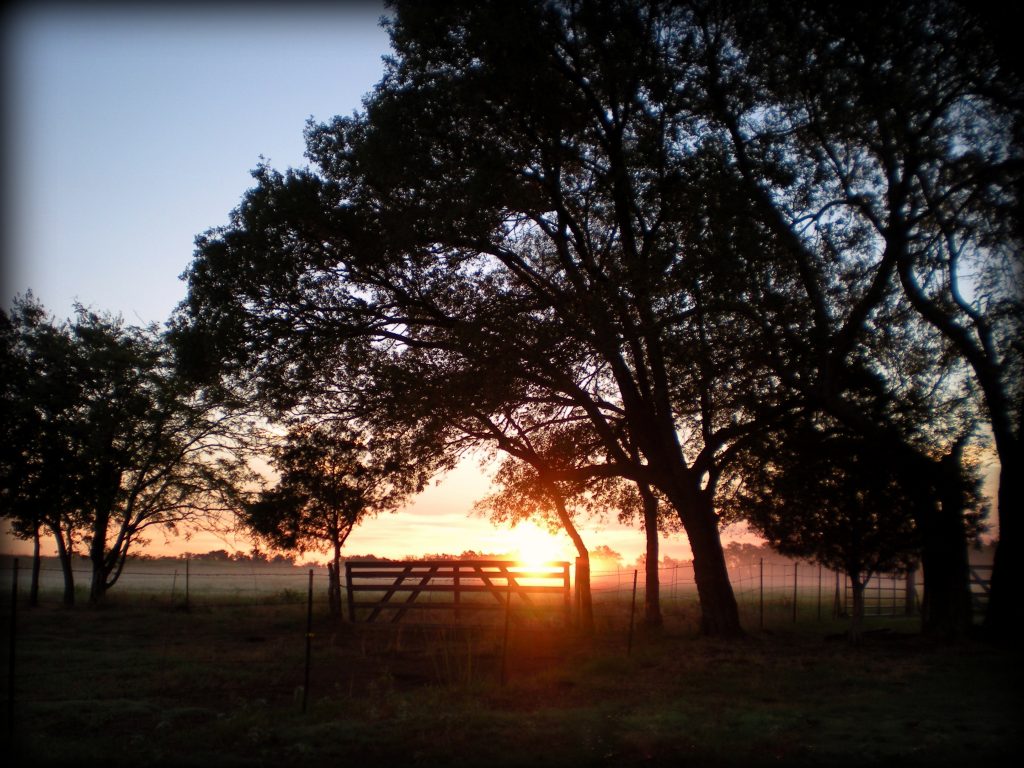 We're There From Day 1
We always try to be present when a new calf takes its first breath of life.  Is there anything sweeter than a newborn calf?  After their birth we lovingly care for them throughout their lives here on our NE Texas ranch.  We believe strongly in allowing our animals to enjoy a stress-free life to the best of our abilities.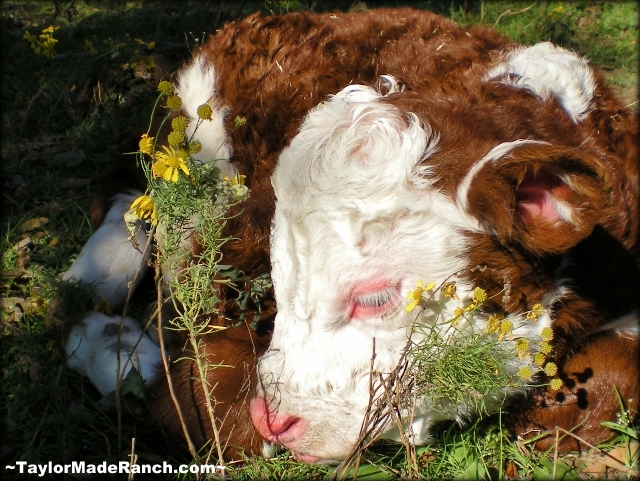 From the time they're born our animals are accustomed to us being around them.  They are calm when we're out in the pasture with them because they see us only as careful caretakers, not something to be fearful of.
Herd Health Is Important
We adhere to a very rigid herd-health program.  Immunizations and parasite control are important to us!  When we must bring our animals through the chute we practice Dr. Temple Grandin's low-stress handling techniques.  This also helps keep our animals calm as they go through the alleyways & chute – they know they can trust us.  Our customers typically comment and are pleased about how calm our cattle are!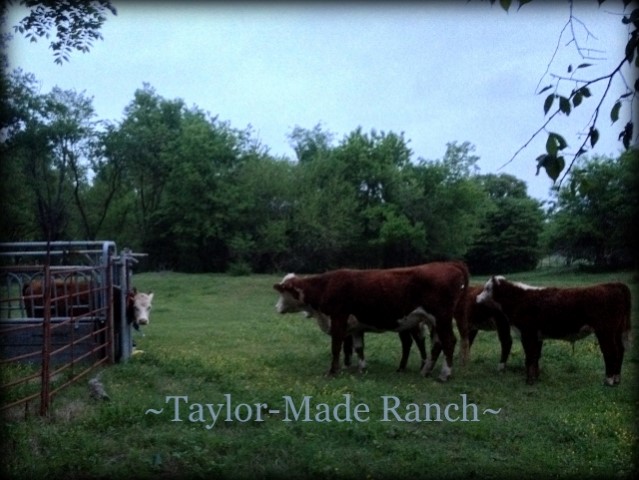 Website Accuracy
Our website is updated as soon as we have cattle for sale and again each time an animal is sold.  You can browse with confidence knowing that you're not looking at outdated information!
(cattle for sale can be viewed from the CATTLE OFFERINGS tab above)
We're Here For YOU!
Several of our past customers have requested that we let them know the minute we have additional animals for sale.  We've agreed to contact them before we make offerings to the general public.  If you'd like to be placed on our email list let us know.  We'll send an email to you when we wean calves or have cows or bulls for sale.  Just let us know what you're interested in.
Contact Info
If you're in need of quality, well-kept and CALM registered animals, give us a call or drop us a line.  We'd love to hear from you!
Stacy's Cell – (9O3) 453-1875
email – Herefords@TaylorMadeRanch.com