---

Want to know when we offer calves for sale? Or a registered Hereford breeding bull? Maybe you need a bred heifer? No problem!
Click the 'JOIN NOW' button below, enter your email address and be the first to get notified of updates, delivered right to your email's inbox.
AHA-REGISTERED HEREFORDS 
---
Registered Polled Hereford
Weaned Calves Available SOON!
Current Herd Sire: 
Current Weanlings' sire: TMR Game Changer 6761 – Reg # 44141566
(Full A.I. son of Champion-winning, calving ease & high-ranking Churchill Red Bull, Reg#43281860)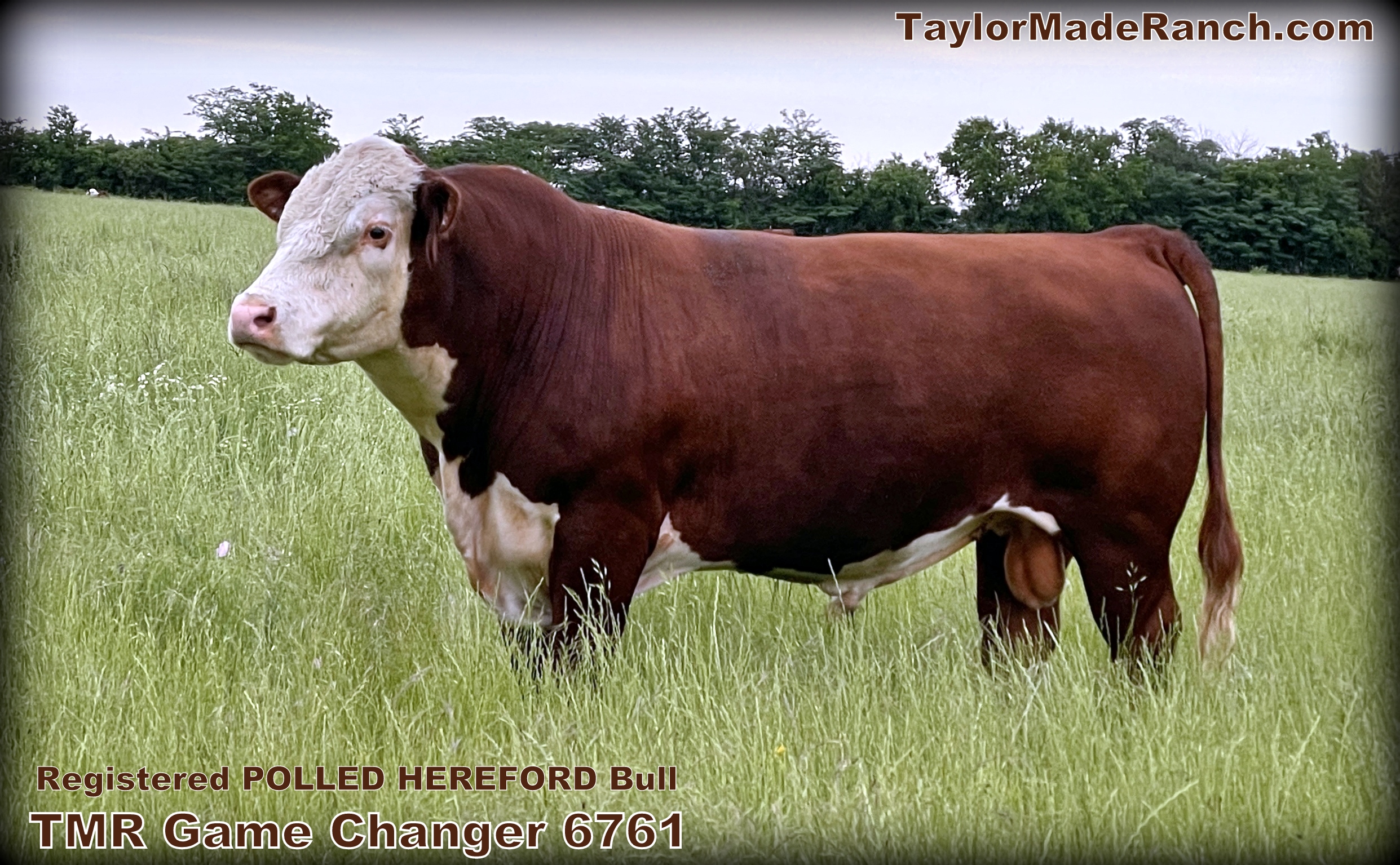 (photo taken 05-22-23)
Herd Bull #167-61 – Reg #44141566

– TMR Game Changer 6761



DOB 04-12-20
LINEAGE: Dam:  43907268 TMR Navigator's Pride 1676
A.I. Sire: #43281860 Churchill Red Bull 200Z
We shoot for quality! This registered polled Hereford bull is a full A.I. son to Churchill Red Bull. We lean toward calving ease characteristics for all our herd bulls.
We couldn't be more pleased with this one. His hide is nice and dark with pigment around both eyes, and little in the way of a white stripe. Lots of red color & less white with this bull! He produces moderate-to-heavy sized calves. All calves to date have been born without assistance, even with first-calving heifers.
—————————–
Previous Herd Sires: 
TMR Proud New Year
**SOLD**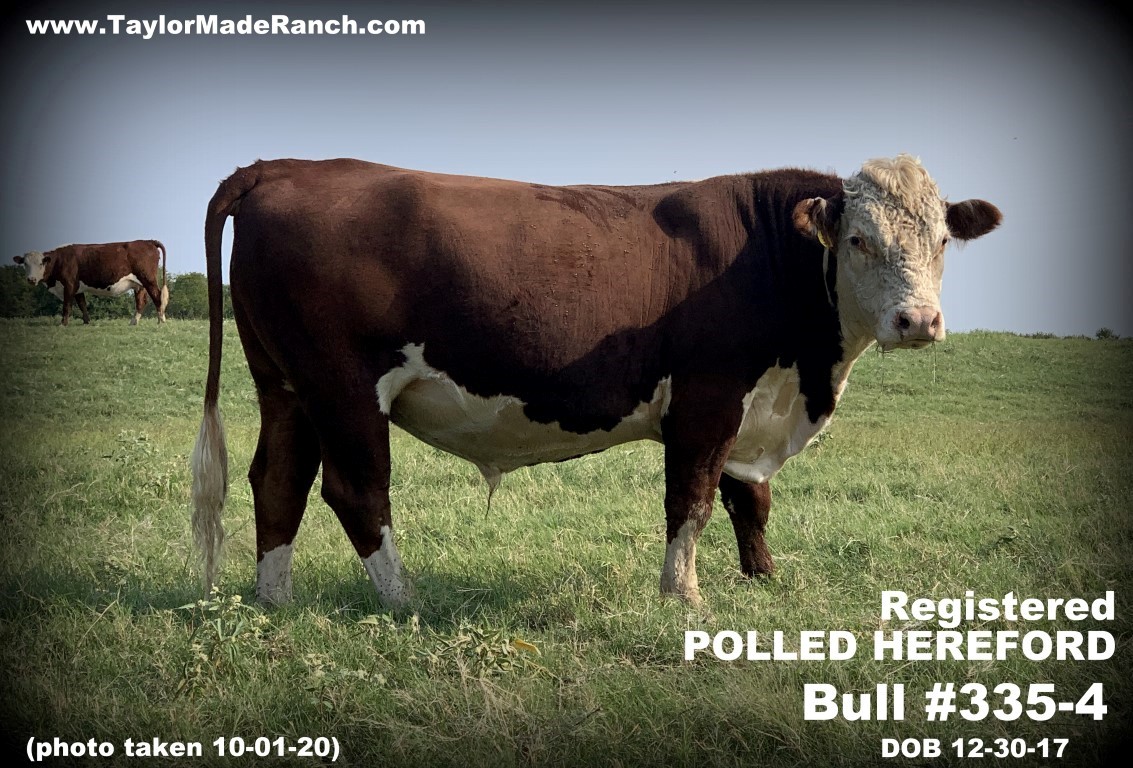 Bull #

43865968

– TMR Proud New Year 3354



DOB 12-30-176
~  ~  ~  ~  ~  ~  ~  ~  ~  ~  ~
TMR Simply Perfect
**SOLD**
Bull # 43684383 – TMR Simply Perfect 207 – DOB 01-31-16
LINEAGE: Dam: # 42449193 -Victoria G317 ~ A.I. Sire: # 43161957 – HH Perfect Timing 0150 ET
~  ~  ~  ~  ~  ~
TMR Pride
**SOLD**

Bull # 43326719 – TMR Pride Z203 –
DOB 03-29-12
LINEAGE: Dam: # 42449193 -Victoria G317 ~ A.I. Sire: # 42122873 – Huth Prospector K085