Babies Everywhere!
We had 5 of our girls that were calving within a 2-week period. So we moved them all to the front pasture so that we could keep an eye on them as they neared their calving time. One by one they calved and have now all been blended back with the herd. Here's the last holdout, a gorgeous and oh-so-dark bull calf. Awwwww…. isn't he a cutie??!!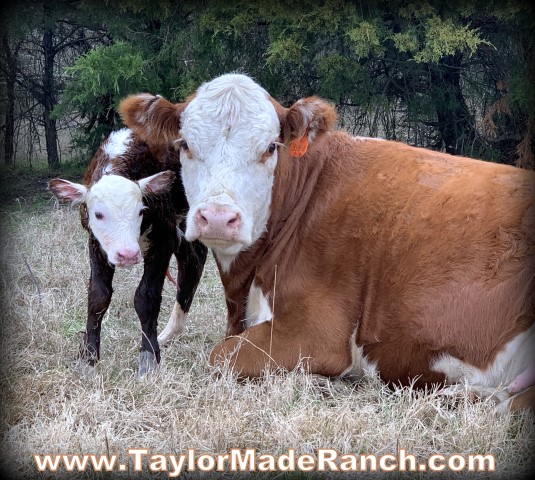 It's so pleasant watching all those babies, they're all out there in the pasture romping & playing. Now bring on spring!
We also have other registered Polled Hereford animals to offer. We'd love to talk to you about any of them.
Want to know when we offer calves for sale? Or a registered Polled Hereford breeding bull? Maybe you need a bred heifer? No problem!
Click the 'JOIN NOW' button, enter your email address and be the first to get notified of updates. It will be delivered right to your email's inbox. It's easy too – just add your email address and BOOM!  You'll be notified with each update, cattle offerings, calf, bulls, etc.!