Using Technology To Your Benefit On The Ranch
*could contain affiliate link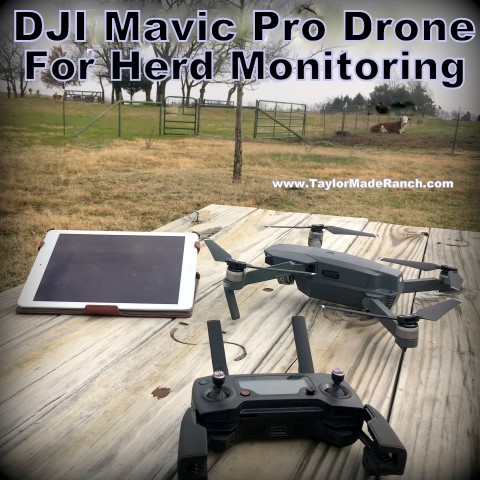 Most ranchers know there's no substitute for laying eyes on your herd animals on a regular basis. We typically check our herd daily. These visual inspections tell us much. Things such as how a cow's body score is holding up, whether a bred cow is nearing calving time, and if one animal has her head lower to possibly  indicate illness. Quick action is important in reducing the negative effects of problems in the herd. And in our opinion that needs to be boots on the ground, physically looking them over.
But sometimes you have need to keep an even closer eye on some in the herd. Maybe you have a cow that you're pretty sure will be calving within a couple of days. You want to know as soon as she starts pulling away from the herd, possibly indicating labor.
Although we often move specific animals closer so we can keep an eye on them better, it still means you're putting those boots on the ground over & over again all in the same day. WHEW! And if it's muddy or cold, this repeated checking throughout the day gets mighty tiresome.
Drone Technology
When these types of circumstances come up we're able to use technology to help us keep a closer eye on her instead. We have a *DJI Mavic Pro Drone. Whereas many people enjoy the fun side of drones, instead we purchased ours to keep tabs on our cattle.
In the case of that bred cow we're watching, we'd put her through the chute a few days ago and marked her plainly with a yellow livestock marker. This makes it easier for us to see her out in the pasture.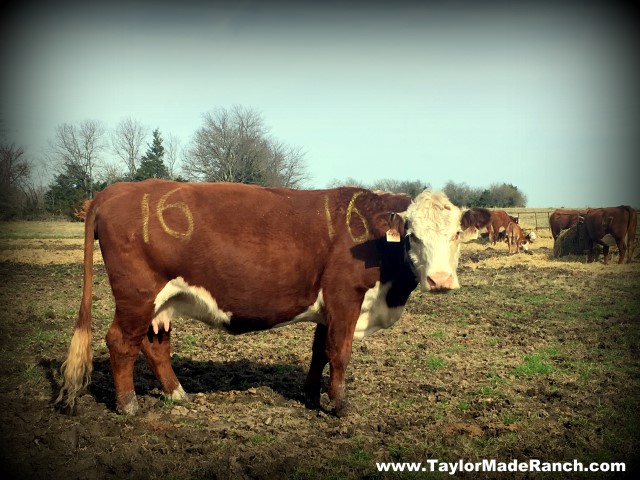 But although we've already looked the herd over today and everyone looks fine, we want to keep watching her. We're watching for signs to see if today's the day she goes off on her own to calve.
Using The Drone To Keep Checking
For those repeated inspections throughout the day we put the Mavic in the air, fly over the pastures and do a quick head-count.  This is easiest done high enough that you can see larger sections of pasture at a time from a birds-eye view. If needed you can bring the drone in for a closer look.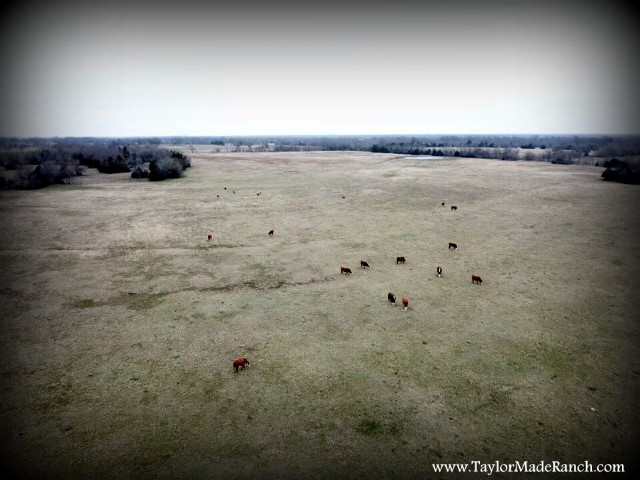 If there's one missing we fly the drone around the pasture looking for her. She's often found not too far away around some trees. It's wonderful to have this technology, why not use it to better our ranching operations?
When we see she's definitely in labor we'll keep an even closer watch. If it's an experienced cow we'll leave her in peace and just keep an eye on her until calving is imminent. Of course if it's a first-calving heifer we might sneak out to the pasture & keep an eye on her from a comfortable distance for her. That way we're close in the event we need to swoop in an assist her. (thankfully with our calving-ease bull, assisting with a birth is extremely rare on our ranch!)
Either way as soon as the little one is born, cleaned up, on its feet and had its first meal & bonding session with its dam, we'll slip out to weigh and tag the new calf.
Aaaahhhh… another beautiful baby. And the rancher's tasks was eased with technology. Gotta love it!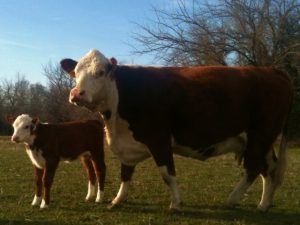 Affiliate Link Note: Links preceded with '*' could be affiliate links. If you click those links & buy something (almost anything,  not just what was linked) although your price doesn't change, we may possibly receive a small commission. It's a way you can support us without anything coming out of your pocket. So Thank You!