We are currently weaning a group of four registered Polled Hereford calves. In this group are three beautiful heifers and a chunky bull.
And they've already received their first round of immunizations, both Ultrabay 7 w/Somubac as well as Virashield 6 + VL5.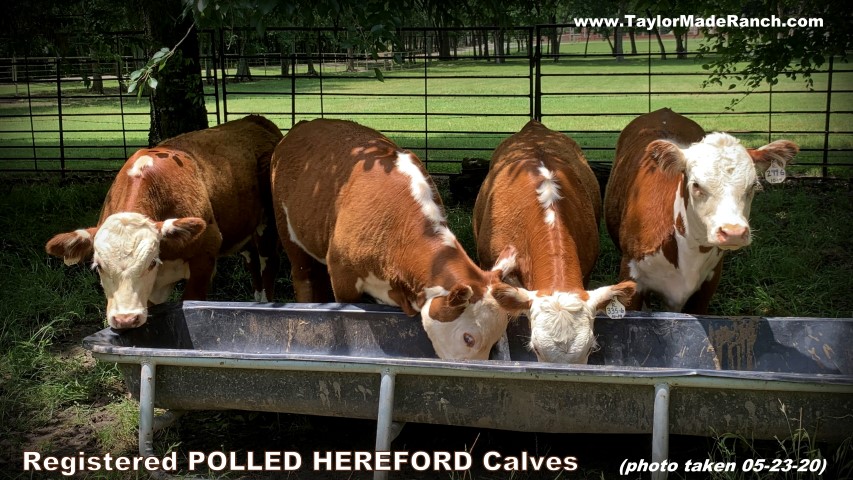 As soon as they're fully weaned we'll be offering them to the public.
Want to be one of the first to be notified? Be sure to sign up for our email list by clicking the 'Join Now' button below.
NOTE: We currently have other registered Polled Hereford animals offered. We'd love to talk to you about any of them!
Be sure to sign up for our email notifications to get ADVANCE NOTICE before we offer our animals to the public!
Want to know when we offer calves for sale? Or a registered Polled Hereford breeding bull? Maybe you need a bred heifer? No problem!
Click the 'JOIN NOW' button, enter your email address and be the first to get notified of updates. It will be delivered right to your email's inbox. It's easy too – just add your email address and BOOM!  You'll be notified with each update, cattle offerings, calf, bulls, etc.!