Shall We Name Him 'Valentino'?
I'd like to introduce you to our newest member of Taylor-Made Ranch. He's so handsome and I love the pigment around each eye – something we always try to breed for. Shall we name this beautiful boy, Valentino?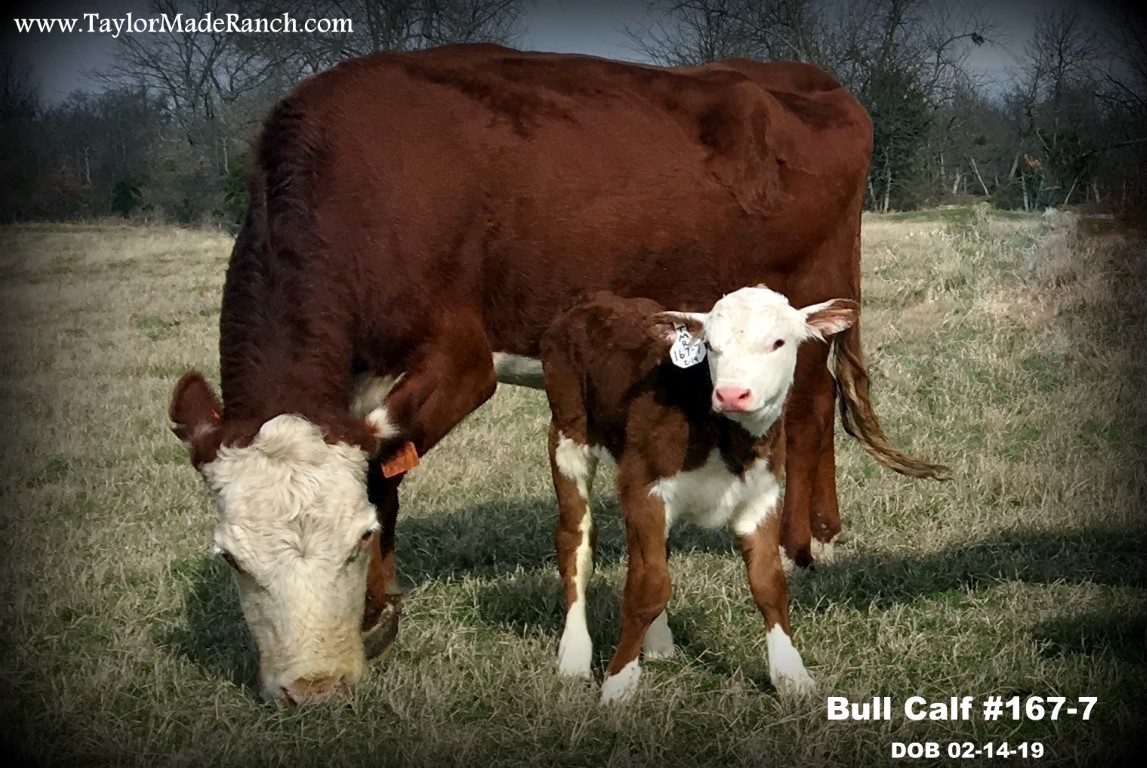 This newborn phase is my favorite. Of course we like to see each of our new calves take their first breath of life. Is there anything more precious? And once he gets cleaned up & has a nice warm meal he lays down to rest. I get a chance to introduce myself.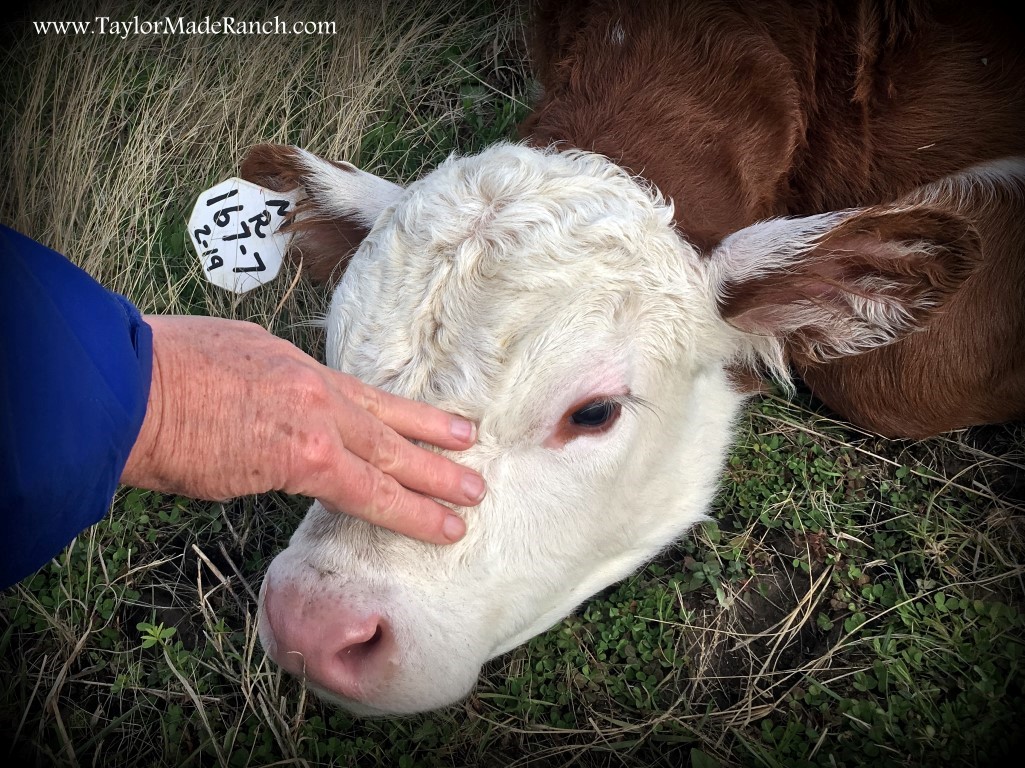 He knows RancherMan & I will be good stewards and that we'll do all we can to give him a healthy start.
Welcome to the ranch, big boy!