Heifer Places 5th In Williamson County Youth Expo
Last year a bright young woman came to our ranch to purchase a show heifer. She chose heifer #299-4, but Katie named her "Ms. Ellie".
Recently Katie sent word that Ms. Ellie placed fifth in the Williamson County Youth Expo. Congrats! It takes much effort for these young people to get a calf ready for show and Katie's done an awesome job.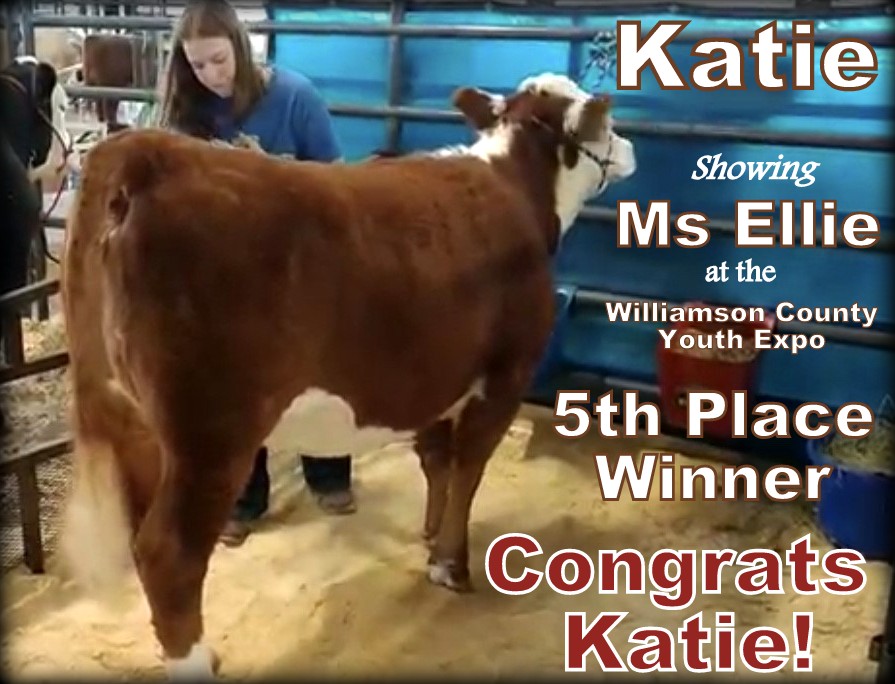 Says Katie, "The judge said she had the best femininity of the class, and a good frame. She was very calm and easy to handle and we can't await to show her again!"
A job well done, Katie. Your hard work is certainly evident.
Join us in congratulating Katie & Ms Ellie.
Good Job!!