Another Registered Hereford Bull Weanling Offered
He's had his immunizations, he's had his boosters. Now bull #185-7 is ready for us to offer to you! We've loved the look of this boy since the day he was born…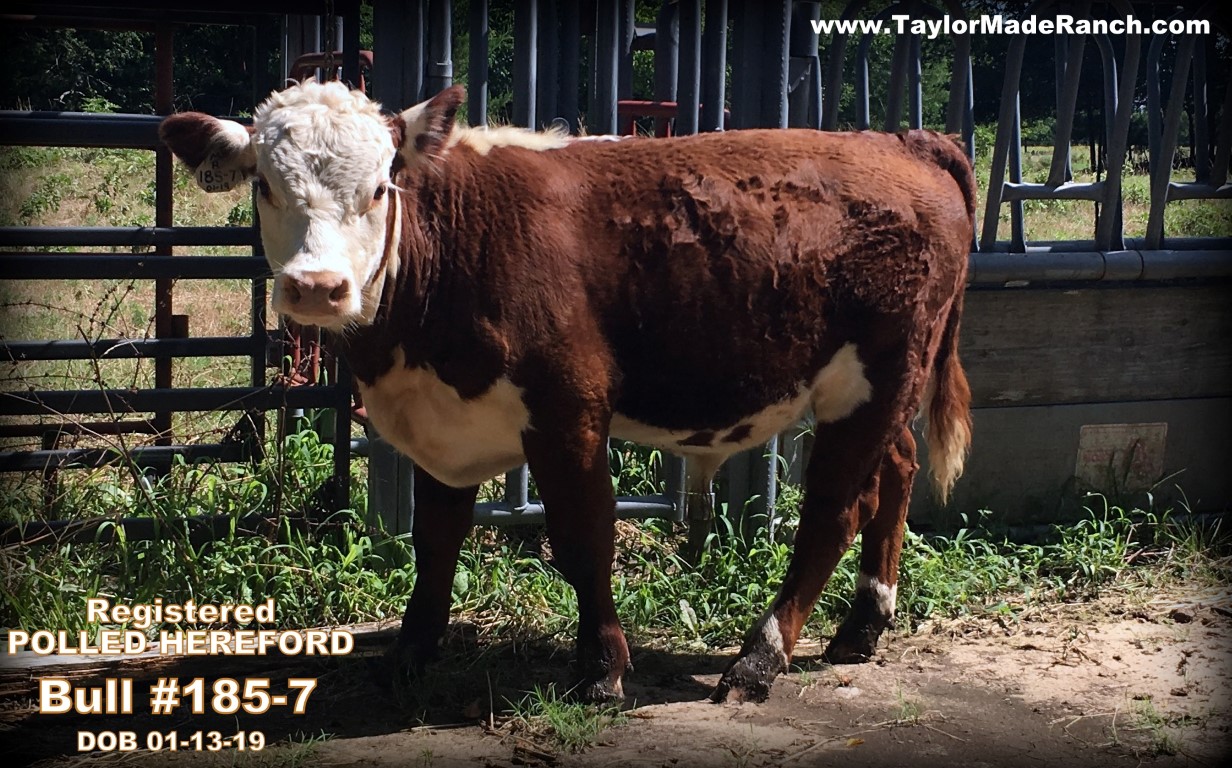 We especially love his super-dark color. See all details for this bull including lineage, price, immunization info, etc. by clicking the current offerings button below.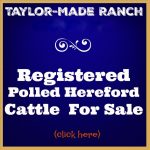 We also have other weaned registered Polled Hereford weanlings to offer, both bulls & heifers. And we have heifer yearlings too! We'd love to talk to you about any of them.

Want to know when we offer calves for sale? Or a registered Polled Hereford breeding bull? Maybe you need a bred heifer? No problem!
Click the 'JOIN NOW' button, enter your email address and be the first to get notified of updates. It will be delivered right to your email's inbox. It's easy too – just add your email address and BOOM!  You'll be notified with each update, cattle offerings, calf, bulls, etc.!